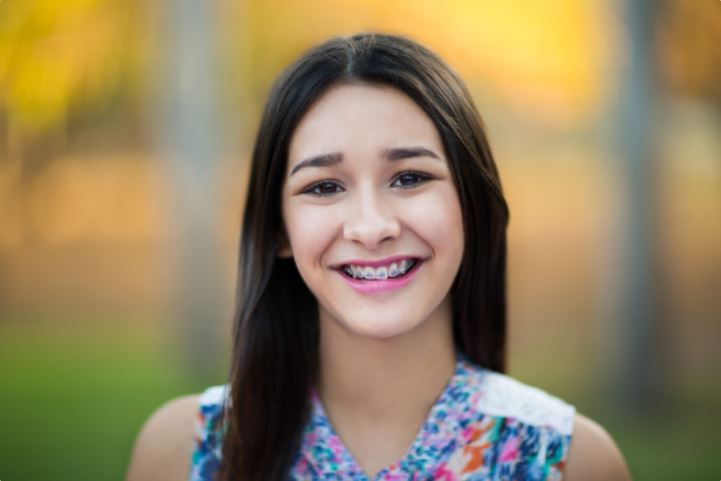 Clear Braces in Vista CA
Clear braces offer a better alternative to adjusting and correcting misaligned teeth compared to traditional braces. At Brackets Wires and Smiles, we offer the perfect orthodontic procedure to improve your dental issue. Our clear braces will help correct the position of your teeth, improve your appearance, and help you achieve the bright smile you always wanted.
What Are Clear Braces?
Clear braces are thin, transparent, and nearly invisible orthodontic tools used to adjust and correct the position of your teeth. They function with the same principle as traditional braces. Although clear braces work similar to traditional braces, the brackets are less visible, making them less noticeable.
How Do They Work?
Clear Braces utilizes wires, brackets, and elastic to adjust the teeth. Brackets are attached to each tooth with elastics. Each bracket is then firmly braced to move the teeth into the required degree gradually. The clear braces are fixed permanently on the teeth during the entire period of treatment.
Furthermore, the brackets can withstand long periods of use without change. However, elastic wires that anchor each bracket to an individual tooth can become yellowish. But at every appointment, these elastic wires are replaced.
However, it is worth note that with clear braces, avoiding some variety of foods helps to maintain the device. Adequate oral hygiene is also vital to reduce foot particles accumulation underneath and around the braces.
At Brackets Wires and Smiles, we have built and maintained a good reputation for providing premium dental services. Our practice is dedicated to providing clear braces and other modern orthodontics in Vista, CA, for over a decade.
Contact Us Today
Contact us today to book a session at Brackets Wires and Smiles to schedule an appointment. Our dedicated team of dental specialists will be available to explore your dental options and determine whether clear braces are right for you.