Early Orthodontics & Phase 1 Orthodontic Treatment in Vista
Early Orthodontic Treatment is also known as Phase 1, typically this applies to children starting as young as 7 years old. Early orthodontic treatments help make room in the mouth for teeth to grow in straight at an early age. Phase 1 orthodontics also significantly reduces the risk of future dental problems your child may run into.
Early Orthodontic Treatment
If you have young children and notice some of the following occurrences with their teeth, feel free to call us at Brackets Wires & Smiles for a free early orthodontics consultation:
a tooth or multiple teeth were lost in the earlier years
your child's teeth are visibly unaligned
crowded teeth or teeth not properly spaced
speech problems that may be dental related
difficulties with chewing or biting
visible over or under bite
Complimentary Orthodontic Consultation
This 30 minute appointment is everything you need to find out if you need orthodontics, what type of treatment options are available, and how to get started.
Why Should You Choose Dr. Ahmad and Brackets Wires and Smiles for your child's early orthodontic needs?
Dr. Ahmad has been practicing dentistry since the 90's, most of his Orthodontics' experience has been with young children. He is extremely gentle, caring and works very well with children. Even if your child has anxiety about the dentist, Dr. Ahmad and his staff dedicate themselves in making your child's experience as comfortable as possible. We have a fun, state of the art office your child will enjoy. Here are some of Dr. Ahmad's results with a couple younger patients: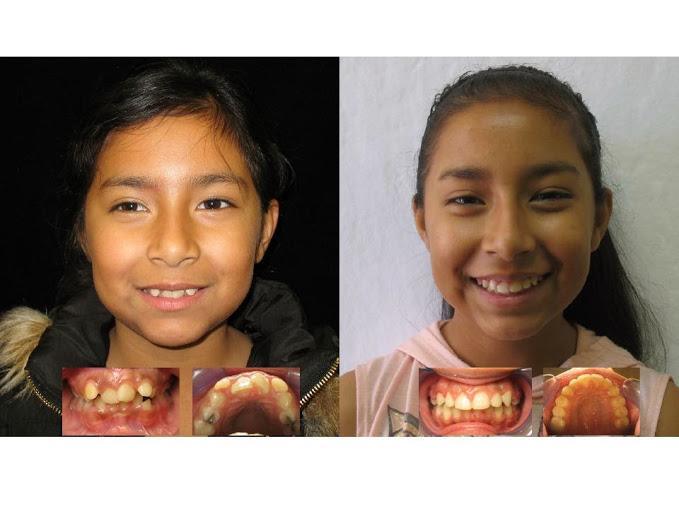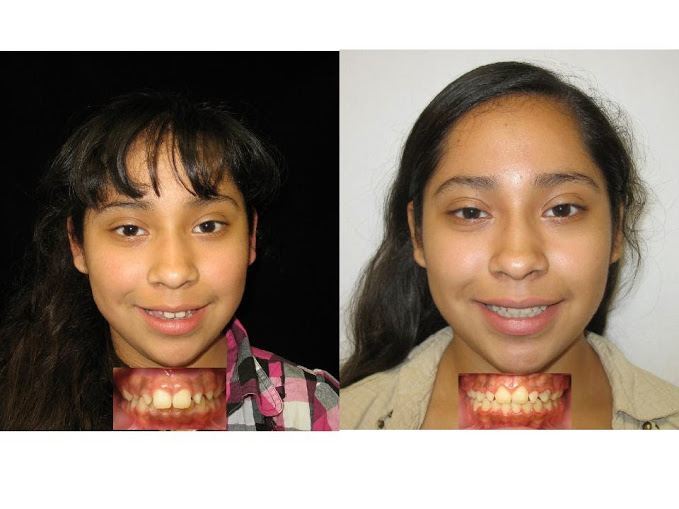 Parents are also very happy with the service and results:
Read Melissa H.'s review of Brackets Wires and Smiles Orthodontics on Yelp
Benefits of Early Orthodontic Treatment
A major benefit of Early Orthodontic and Phase 1 Treatment is that treatment begins while your child is still young and the jaw bone is still relatively soft. Treatments typically work faster and these corrective procedures prevent more time consuming and costly future treatments. By creating a proper foundation in your child's mouth from an early age, you are ensuring a healthy beautiful smile for years to come.
Phase 1 Orthodontic Treatment Cost
Phase 1 Early Orthodontic treatment costs are comparable to the cost of traditional braces, though the treatment may take less time. Each case is different and some children may require longer treatment than others. To get accurate pricing for your child's specific early orthodontic needs, please schedule your appointment and ask about our free one on one consultation with Dr. Ahmad.
Brackets Wires and Smiles offers a Free Early Orthodontic Consultation in Vista for you and your child. Come in and speak with Dr. Ahmad and see what he recommends and if your child requires Phase 1 Early Ortho Treatment; it is possible that treatment for your child is something you can wait on, based on his findings. This consultation will also help you understand the cost of Phase 1 Early Orthodontics and exactly what you will expect during treatment.
Brackets Wires and Smiles has worked with children of all ages with cases ranging from simple to complex with proven results, come to our office in Vista to learn more about Early Orthodontics. We are located near Carlsbad, Escondido, Oceanside, San Marcos in North San Diego County. Visit us today at 1245 E Vista Way, Vista, CA 92084.
See what some of our younger patients have to say about their experience with Dr. Ahmad and Brackets Wires & Smiles: