Accelerated Orthodontics in Vista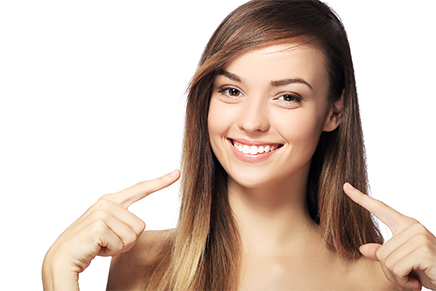 Enhance your Orthodontics treatment experience in Vista using accelerated braces that lets you achieve a beautiful smile faster. Accelerated orthodontics is an orthodontic treatment designed to straighten and strengthen your teeth in just 6 months or less. Accelerated orthodontics allows you to fasten your orthodontics experience while enhancing your aesthetics.
6-Month Treatment for Fast Results
Have you ever heard someone talk about "fast braces" or braces that took only 6 months to complete? That's exactly what accelerated orthodontic treatment is. Our patients have the option to select accelerated treatments that have them enjoying a straighter looking smile in as quickly as six months. Within just a few months, you can expect to see an improvement in front teeth that look:
Crowded
Gapped or widely spaced
Jetted out
Crooked
What are Accelerated Braces?
Accelerated braces, also known as fast braces are a special type of braces designed to fasten your tooth movement and straighten your teeth in a short period of time. Our accelerated orthodontics in Vista focuses on the teeth that are visible at the front of your smile rather than just adjusting your entire bite. That way, you can straighten your teeth more effectively and have a beautiful, desired smile in much less time. Unlike traditional braces that require you to wear them for at least two years, accelerated braces are worn for between three to six months.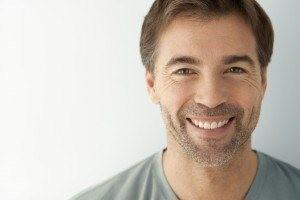 Who is the ideal candidate for accelerated braces?
Vista accelerated braces are recommended for patients who:
Have good oral health
Want to spend little time in braces
Want to focus treatment on the front of their smile
Is committed to wearing the braces as described
At Brackets, Wires, and Smile, we offer patient-focused high quality orthodontic treatment to all patients in Vista. However, our patients who chose accelerated braces are typically adults- often working professionals or busy parents. Because accelerated braces do not correct the alignment of back teeth, they are usually recommended for adults who have relatively healthy biting relationships.
To find out if short term ortho is right for you, we invite you to call Brackets Wires and Smiles in Vista today. Our dentist will be happy to discuss your options with you, so that you can make an informed choice on the best way to enjoy a straighter smile. Financing plans are available.
Is surgery required?
Yes. A minor surgical procedure is performed by Dr. Farooq Ahmad – top rated oral surgeon in Vista with the purpose of altering the gum tissue and the bone that supports the teeth to be moved. To ensure you have maximum comfort and safety, this surgery is done under local anesthesia in a friendly and comfortable clinical setting.
Accelerated orthodontics
Besides accelerated orthodontics in Vista, we also offer other orthodontic services such as:
Why Choose Dr. Farooq Ahmad, DDS, MBA
Dr. Farooq Ahmad – top rated orthodontist in Vista offer his patients:
High quality accelerated orthodontic experience
Patient-focused orthodontic treatment to prioritize on patient's comfort and safety
Advanced dental care in well-equipped our state of the art hospital-style dental offices
Excellent results by applying the latest technology and modern equipment in conducting his orthodontic treatments in Vista, CA.
Keen listening dedicated and compassionate staff
We give you a reason to smile
Enjoy the beauty of accelerated Orthodontics in Vista by visiting Brackets, Wires & Smiles today. To find out if accelerated ortho is the right orthodontic solution for you, contact us or schedule your free appointment today.