Invisalign / ClearCorrect in Vista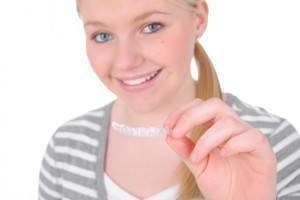 Are you a busy adult or teen who wants to enjoy straighter teeth without wearing traditional braces? Then our Invisalign or ClearCorrect options might be the right choice for you!
Learn More about Invisalign Teen
With ClearCorrect and Invisalign, you can enjoy:
Clear, removable aligners that no one else will notice
The freedom to eat all of your favorite foods
Easier maintenance and oral hygiene
Shorter follow-up appointments
A comfortable treatment that is free of brackets or wires
Benefits for Adult Orthodontics
Our most mature Invisalign patient was just 80 years young! Choosing to straighten your smile as an adult can have many dental health benefits. Crowded, crooked teeth are much more likely to lead to problems like:
Increased rates of tooth decay (cavities)
Periodontal disease and tooth loss
TMJ disorders
Premature tooth wear
Fractured or broken dental restorations
If you've invested in your smile's appearance or are trying to improve your oral hygiene, then investing in our clear braces options can be a great way to take your smile a step further.
What to Expect from Your Treatment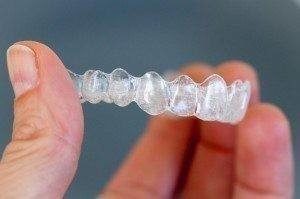 Invisalign and ClearCorrect use a series of clear, removable alignment trays. We recommend wearing your aligners for 20+ hours a day, removing them only during meals or for oral hygiene purposes. After two weeks, you progress to the next set of aligners in your treatment. Every month or two, you'll stop by our Vista dental office to pick up your new sets of trays. There are usually no adjustments, so the process goes by very quickly. We even offer evening appointment hours so that you can stop by after work. Most of our patients complete their treatment in just 12-24 months. Schedule a complimentary consultation with us today to find out more!
Most adults are hesitant to get braces because of the way it impacts their appearance. Fortunately, Invisalign and ClearCorrect are made from clear materials that are hardly noticeable. Plus, you can remove them easily so there are no dietary restrictions, and you just brush or floss as normal!


Learn about our Early orthodontic treatment.
---
Helping Our Community
We are starting a recycling program with Invisalign, where we will be able to recycle all aligners, at no extra cost to our patients, even if you are not our patient. Ask us for more info 760-407-0104.