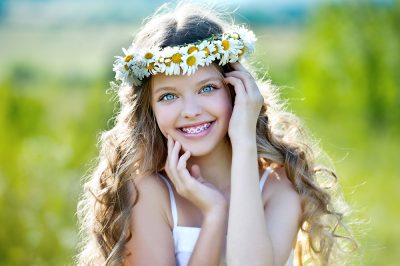 When To Start Orthodontics for Kids | Vista CA
As parents, it is understandable that you want your kids to have healthy teeth and gums, and the best smile. In order to achieve this, it is important that you visit the orthodontist with your child. According to the American Academy of Orthodontists (AAO), children should visit an orthodontist for the first time before turning 7 years old. The experienced orthodontists at our practice are always available to evaluate your child's dental health, teeth, bite, and oral habits.
What Is Orthodontics?
Orthodontics is a branch of dentistry that describes straightening malocclusions or uneven teeth. Here are some signs that your kid needs orthodontic treatment.
Unusual loss of baby teeth.
Finger or thumb sucking
Teeth are sticking out
Teeth are crowded
Procedure for Orthodontics Treatment in Kids
During your child's first visit to our practice, our specialist will perform a complete oral examination of your kid's mouth, teeth, and jaw. Our team of experts will also ask you about how your kid behaves when it comes to their teeth. If required, our trusted team will proceed with an X-ray to check if your child needs braces.
Our experienced team will construct your kid's teeth mold during this procedure to see what treatments suit them. It is crucial to pick the right braces for your child, as you don't want to put them in inconvenience by choosing the wrong braces. Different rubber band color options may make your kid want to wear braces.
Some kids need headgears, which help attach the back teeth to the horseshoe-like wire, but your kid only needs to wear it at night. We also teach you and your kid how to take care of braces and advice that you follow the aftercare tips; this will help to prevent any oral health issues or further complications. The first thing we emphasize is brushing. Brushing after every meal is a crucial step in preserving braces and flossing.
Contact Us Today
Contact us today at our practice to schedule a one-on-one consultation. Our specialists will be happy to meet with you and discuss the available treatment options for your child.