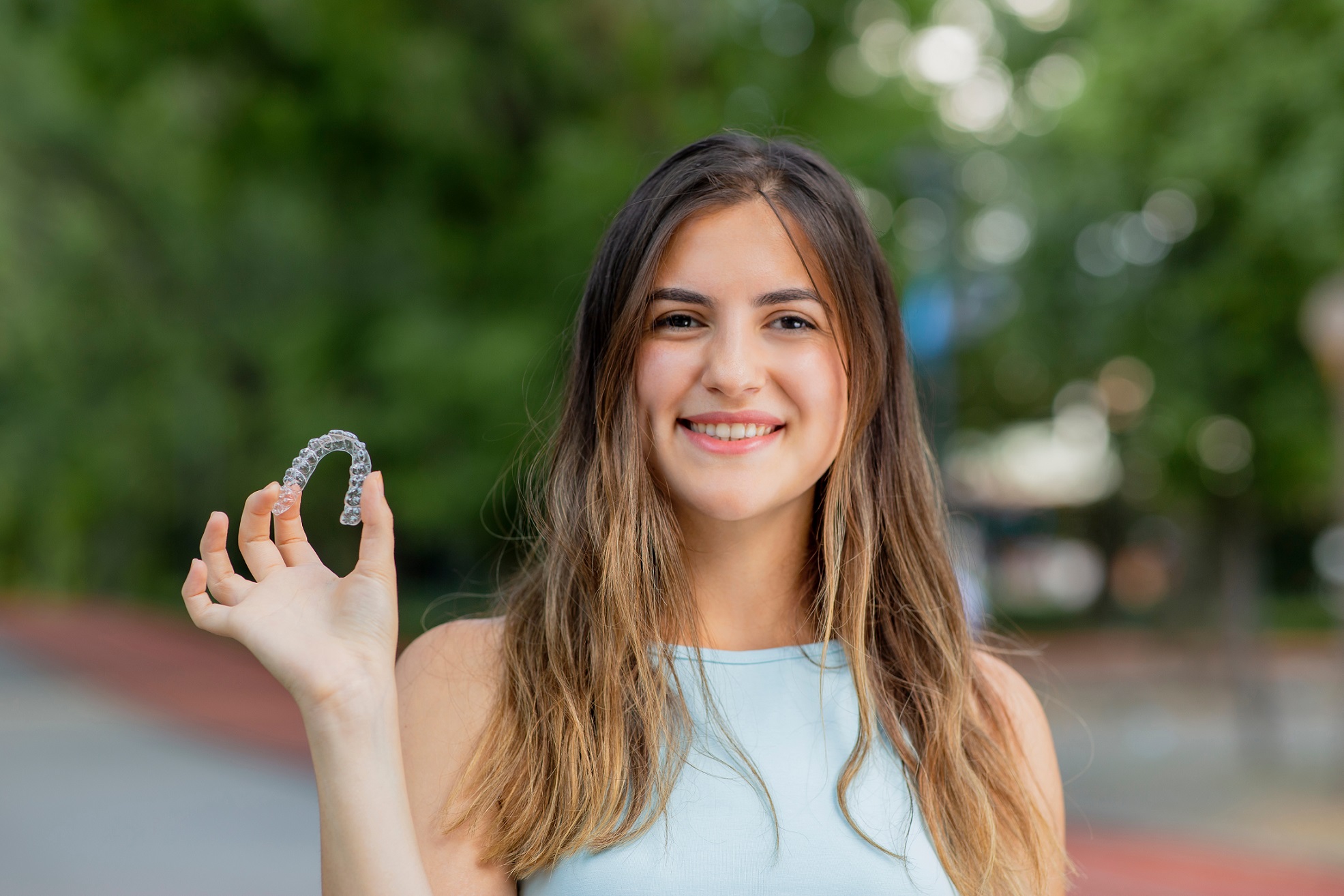 Invisalign for Adults in Vista CA
Many of our patients are concerned about the impressions they will create by putting on braces as an adult. At Brackets Wires and Smiles, we have a treatment procedure that is not visible and won't make people know that you're undergoing dental treatment. This treatment procedure is termed Invisalign.
What is Invisalign?
Invisalign is an orthodontic treatment procedure that uses a series of clear plastic, custom-made aligners to fix your teeth properly. These aligners are designed with medical-grade plastic and are similar to a thin sports mouthguard. They fit appropriately to your teeth and help straighten them.
How Does Invisalign Work?
The treatment procedure entails providing you with multiple sets of aligners. Note that these aligners are changed every two weeks. Each set comes in a different shape from the previous set. The changes in this shape will enable your teeth to get back into position. The popularity of Invisalign stems from the fact that the aligners are virtually invisible and also removable. It implies that you can take them out for flossing, brushing, eating, or important social events, such as family weddings.
Types of Invisalign
Four different kinds of Invisalign are offered at Brackets Wires and Smiles.
Invisalign Comprehensive is the treatment designed to fix major orthodontic issues and achieve less than two years.
Invisalign Lite can fix issues affecting the front six teeth within six months.
Invisalign Express is suited for minor issues affecting the front six teeth and can straighten the teeth within three months.
Invisalign First is designed for proactive treatment in teenagers and is also suited for kids battling early orthodontic issues.
Contact Us Today!
Please request an appointment at our dental practice for Invisalign treatment in Vista today! We have experienced specialists that will render assistance and provide the best dental care services.